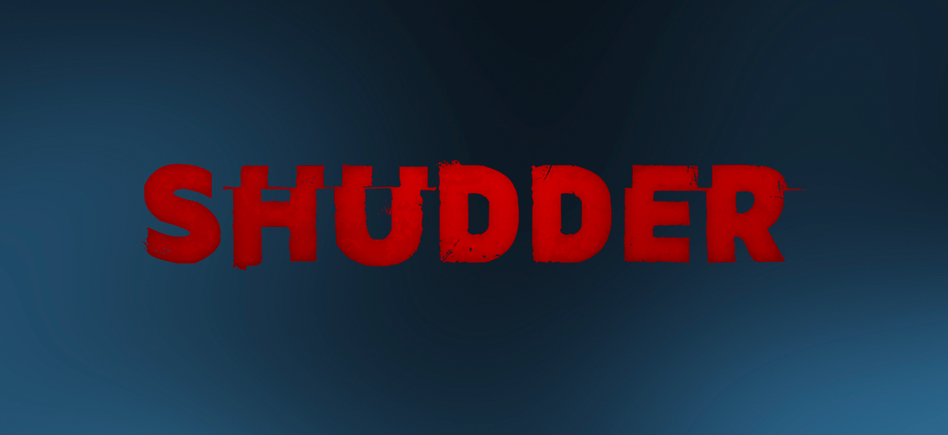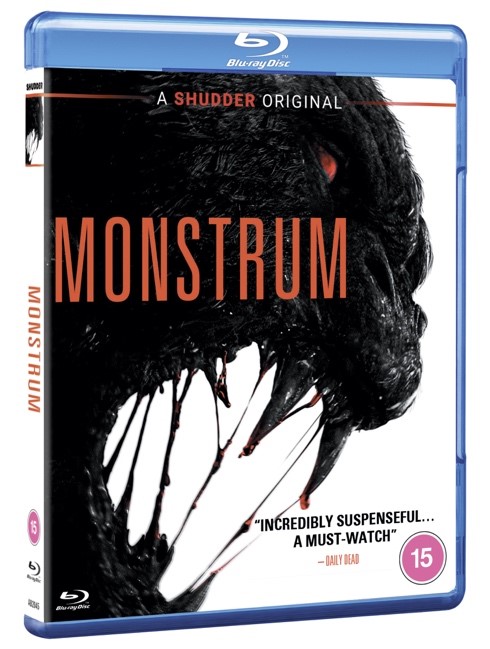 Jong-ho Huh gives me everything I could want from a 1500s creature feature' ★★★★- Flickering Myth

'Imagine Bong Joon Ho's The Host set in the 16th century' -Thrillist
A creature feature merging martial arts madness with fantastic folklore, Monstrum is brimming with warrior action, cinematic beauty – and of course – a giant furry monster. Helmed by South Korean director and co-writer, Huh Jong-ho, Monstrum is set for its UK Blu-ray debut and on digital on 4 October and on DVD 11 October from Acorn Media International in conjunction with Shudder.
16th Century South Korea: The plague terrorises villagers and fear runs rampant in the streets. When rumours of a fabled and ferocious beast roaming Mount Inwangsan begin to spread, fear soon turns to panic. To quell the rising terror, King Jungjong (Hee-soon Park – The Scam) brings his most trusted general, Yoon-gyeom (Myung-Min Kim – Six Flying Dragons) back from retirement to hunt the monstrous Monstrum – which threatens both palace and people.
Joined by royal court officer Heo (Woo-sik Choi – Parasite), his daughter Myeong (Hyeri Lee – Record of Youth), and loyal right-hand man Seong-han (In-kwon Kim – My Way), Yoon-gyeom embarks on a quest to find the legendary monster.
More than a simple tale of man versus beast, Monstrumconsiders the origins of myths and murderous monsters. Is the creature real… or a figment of mass imagination?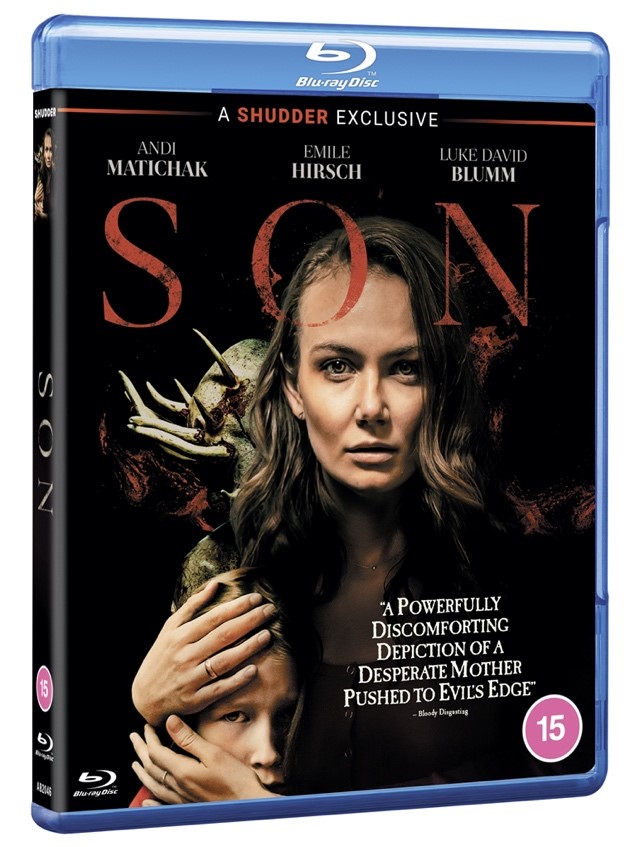 'The Omen for a new generation' – NME
'Powerfully discomforting' -Bloody Disgusting
Ivan Kavanagh's Son delivers a gory tale of motherhood and cultism where no one can be trusted, not even your own son. A Shudder Exclusive, the film is set forits UK Blu-ray debut from Acorn Media International on 11 October 2021 and will also be available on DVD and digital.
 Rising horror star Andi Matichak (Halloween) leads alongside Jay Sebring (Once Upon a Time… in Hollywood) and Luke David Blumm (The King of Staten Island) in his horror debut to deliver an enthralling and brutal flick that leaves nothing to the imagination.
Laura (Matichak) lives with her eight-year-old son David (Blumm)…. But her tranquil homelife is upset when one night she awakens to find strangers surrounding his bed. When the police turn up, there's no sign of anyone breaking into their home. As Laura begins to question her sanity, her son becomes increasingly ill and repressed memories of her past life in a cult start to resurface. She descends further into perceived madness whilst David develops an insatiable hunger for humans. Will cop Paul (Hirsch) be able to help her find answers and escape the grasp of the cult or is her Son out of her reach?
This gruesome, bone-chilling horror will have you crying for a motherly hug.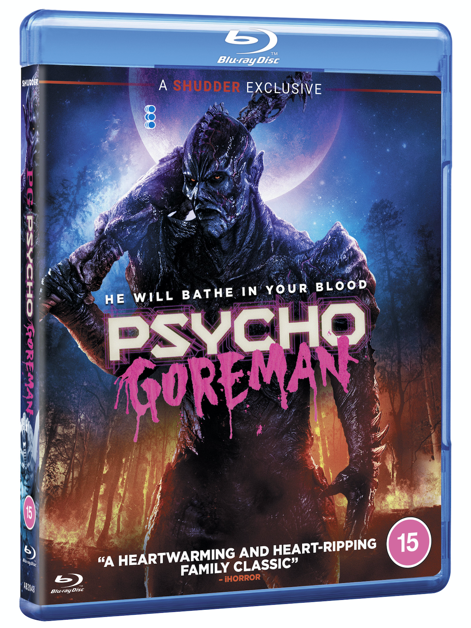 'The perfect movie to watch when you need to forget about your woes and envelop yourself in the comfort of B-horror schlock'
Paste Magazine
'Hanna, Ninaber and the rest of the cast have acute comic timing'
The Guardian
'A gonzo absurdist intergalactic sci-fi horror comedy performance'
Variety
E.T. Meets Troma in Psycho Goreman a madcap intergalactic sci-fi  comedy from director Steven Kostanski, which arrives on Blu-ray on 4 October 2021 from Acorn Media International in association with Shudder.
When siblings Mimi (Nita-Josee Hanna – Books of Blood) and Luke (Owen Myre – They Don't Know) discover a strange, glowing stone while playing outside, they unwittingly resurrect a blood thirsty ancient alien overlord (Matthew Ninaber – Transference: Escape the Dark).
Entombed on Earth millions of years ago after a failed attempt to destroy the universe, he's back to wreak havoc, but the children quickly learn they can control the bad-tempered blue creature with the gem and rename him Psycho Goreman. After the initial fun and taunting using their new-found powers, they begin to panic when it dawns on them they could be in mortal danger…
The overlord's reappearance has drawn the attention of intergalactic friends and foes from across the cosmos, and a frenzy of alien combatants descend on the small suburban town to battle for the fate of the universe…
Get ready for a galaxy of gore and guffaws with Psycho Goreman.