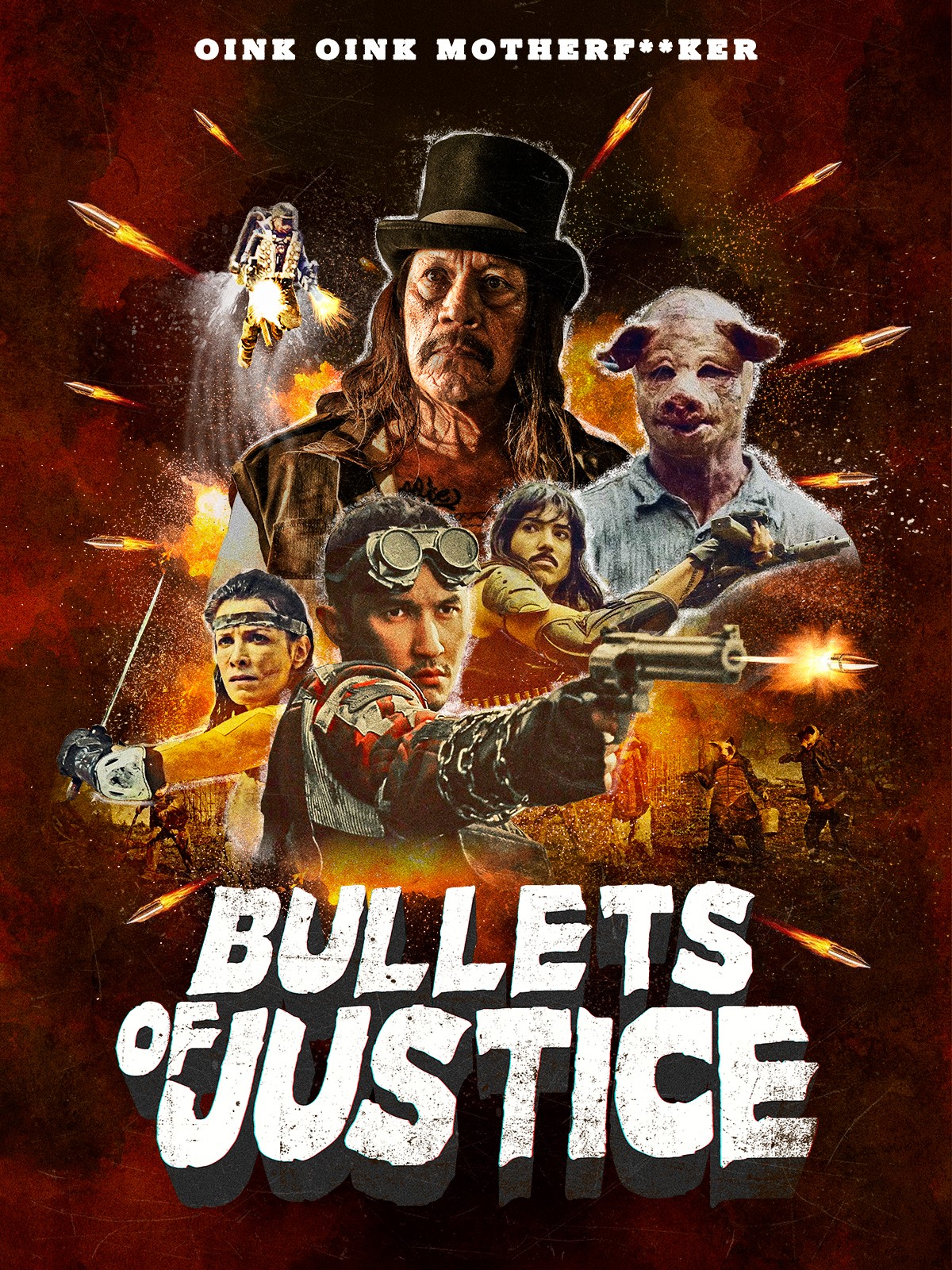 "BULLETS OF JUSTICE goes whole-hog on everything it tries to do. Gore, poop, sex, nonsense, scenery-chewing, and running gags are all done over the top, and with great success." – Rue Morgue  

"…this is a marvel to look at and I will confidently recommend this on that aspect alone. It's really that good." – Killer Horror Critic  

"How can anyone resist this?" – Sci-Fi Movie Bullets  

The Horror Collective is proud to announce the digital/VOD release of the blood-soaked, outrageously clever exploitation action-horror BULLETS OF JUSTICE starring Danny Trejo ("Machete", "From Dusk Til Dawn"), and directed by Valeri Milev ("Wrong Turn 6″). The film arrives this weekend on all digital VOD platforms, including: iTunes/AppleTV; Amazon; Vimeo, Xbox, and Google Play.   Arriving just in time for Halloween, BULLETS OF JUSTICE held a robust festival run, including its World Premiere at FrightFest with additional screenings at SITGES Film Festival, Hexploitation Film Festival, Obscura Film Festival Berlin, and Morbido Film Fest.