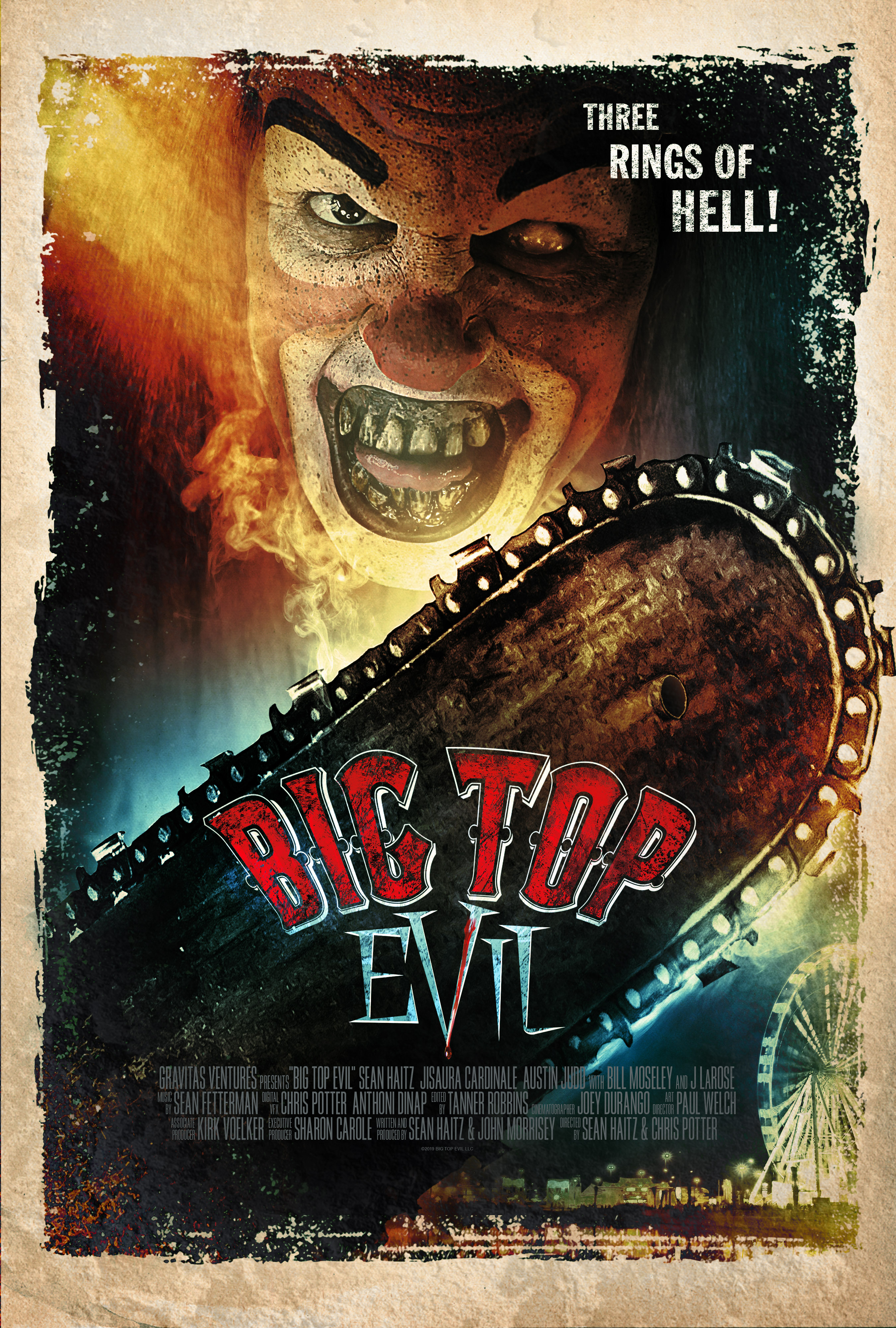 Gravitas Ventures, a Red Arrow Studios Company, will release Big Top Evil. Big Top Evil is a 2019 American horror feature film about five disparate youths, on a road trip to the location of the infamous 'mangrove slasher,' who end up being pursued by a cadre of cannibal clowns.
Plot: Serving a life sentence for murder, Jay is given the chance for a retrial – when a cold-case lawyer hears his story. It's a story no one believes. And what a story it is. On a road trip to visit the infamous 'Mangrove Slasher' location, Jay and four friends find themselves lost in red-neck hell. What begins as a wrong turn becomes an eerie tale that explodes into a nightmare of unspeakable bloodshed at the hands of a cadre of crazed cannibal clowns. Literally the circus from hell. Jay is the only survivor, his six friends enduring the most horrific deaths at the hands of these lunatic laugh-meisters. By sheer luck, after passing out, Jay escapes, covered in the blood of his friend Casey, only to be arrested for her murder. The 2 bodies are never found, the clowns are gone, leaving Jay the only witness and, in the eyes of law enforcement, the perpetrator of these heinous crimes.
Is Jay telling the truth? Is this some sick circus story? Or is Jay a psycho, just clowning around?
Available for pre-order now, iTunes, Amazon, Vimeo, Red Box on demand. It will be available on VUDU, ROKU, Apple TV and others.
Pre-order on Amazon