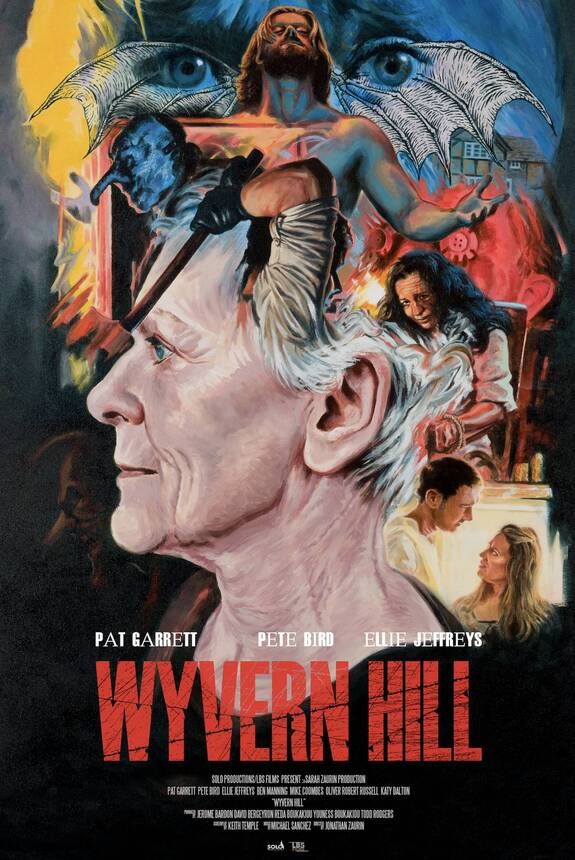 Wyvern Hill is a unique indie horror film about Beth (Pat Garrett a close collaborator of Frank Oz and Jim Henson), a mother in her 60s who is showing signs of Alzheimer disease.
Because of this she is forced to move into a new home, in the country with her daughter Jess (Ellie Jeffreys) and Son in Law Connor (Pete Bird). But because of her condition, she realises only too late that something or someone has moved in with her.
Wyvern Hill is unique in many ways, not least of which its budget, a mere £5000 but the intention was that the film would look and feel a hundred times that amount. It was a passion project initiated by Dr Who and TV screenwriter Keith Temple, who came up with the idea and wrote the script which was the re-adapted by director Jonathan Zaurin (and a heavy contribution by Pete Bird) to make it his own. Another particularity is that it was shot in 2020, in Hereford (a city not exactly known for producing a lot of films of any kind, in fact I believe it is Hereford's first indie horror feature film) between two lockdowns. More importantly, it is a film which has an extensive cast, with a huge number of characters, multiple locations, and scenes with extras, rather than fit into what we've seen produced in 2020, the webcam movie (nothing against it at all, needs must but we did things differently).
You can keep up to date with new regarding Wyvern Hill on the following social media
LBS Films Twitter – https://twitter.com/ZaurinFilms
LBS Films Facebook https://www.facebook.com/LBSpictures
Wyvern Hill Facebook – https://www.facebook.com/wyvernhillfeaturefilm