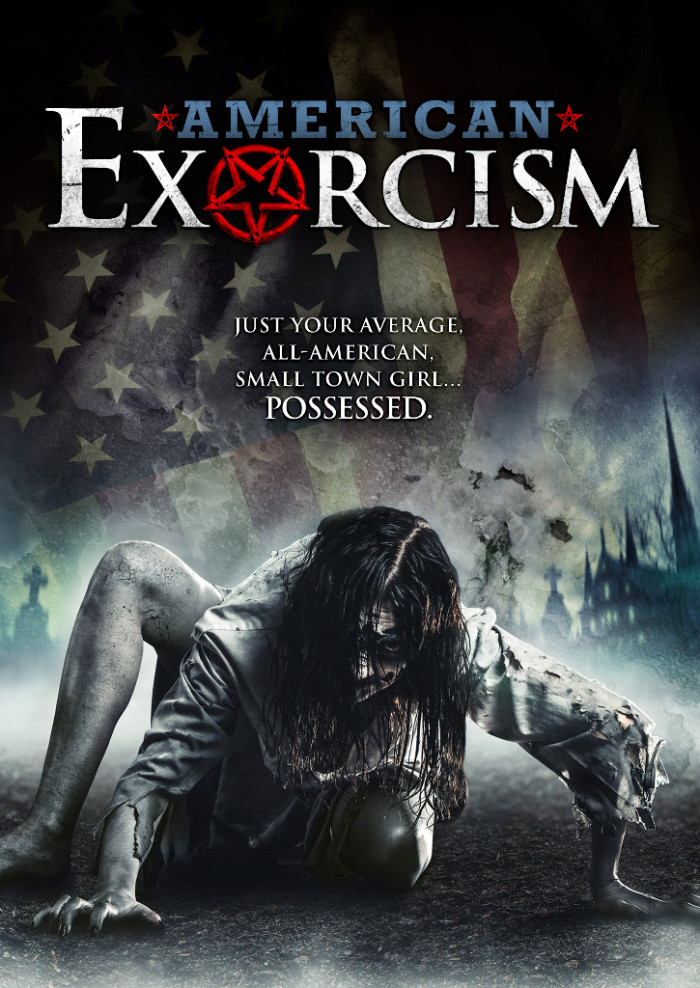 Disappointingly it's clear to see out of the gate 'American Exorcism' falls straight in to the slurry of hundreds of other indie horror entries of late, interesting box art…..poor film.
Synopsis:
Damon Richter thought he left the world of possessions, exorcisms, and evil behind until an old friend arrives with frightening information about his estranged daughter knowing that only his otherworldly skills can save her.
It's a straight forward plot and to be frank was not the problem with this particular entry, before the above story takes place Damon is persuaded to take place in 'one last exorcism' – it's not pretty. I'll give the film credit this is the first time I have witnessed an exorcism ritual of this nature, the method begins with giving the possessed the biggest ass beating of their life! Beat the demon out of them, that'll work!! This is followed by the more familiar "in the name of the god, leave this man you foul demon" speech or something similar leaving Damon to step in and release the demon transferring it to him.
Fight scenes are plain awkward, with punches and kicks that would be at home in a Bollywood film, it's hard not to criticize and although I'm fully aware that in an indie horror entry fight choreography sits at the bottom of the to do list, there's more than one fight scene…..come on?! One particular scene towards the finale sees Damon being hit with a 2×4 and almost going orbital through the roof, I was speechless.
Female cast members seem to be there for eye candy only with the majority of the screen time going to men, the girls however are beautiful and we are treated to a POV sex scene with female lead (Kate Tumanova) which for some will tick a few boxes and redeem some of the films lack of charm.
The film naturally leads up to 'the exorcism' but it's over as quickly as it started and in the end feels like just moving through the motions. The possessions themselves end with the demon escaping through the mouth of the carrier similar to that of the reapers in Blade 2, this does of course rely on CGI and is on par with the rest of the film. Thankfully it's only used in key scenes and doesn't become as intrusive as you may think.
Damon has a unique method of exorcism, trust me this is not father Merrin! Spouting some hilarious mix between the Haka and Japanese, paired with truly bizarre hand gestures/movements and you are left scratching your head, what the actual fuck!
Overall I can only recommend American Exorcism to the hardcore indie fans desperate to see everything to have an 'exorcism' in it. Unfortunately this wasn't for me and reminded me of another recent entry into the supernatural genre 'The Control Group' which seemed to share the same fate.