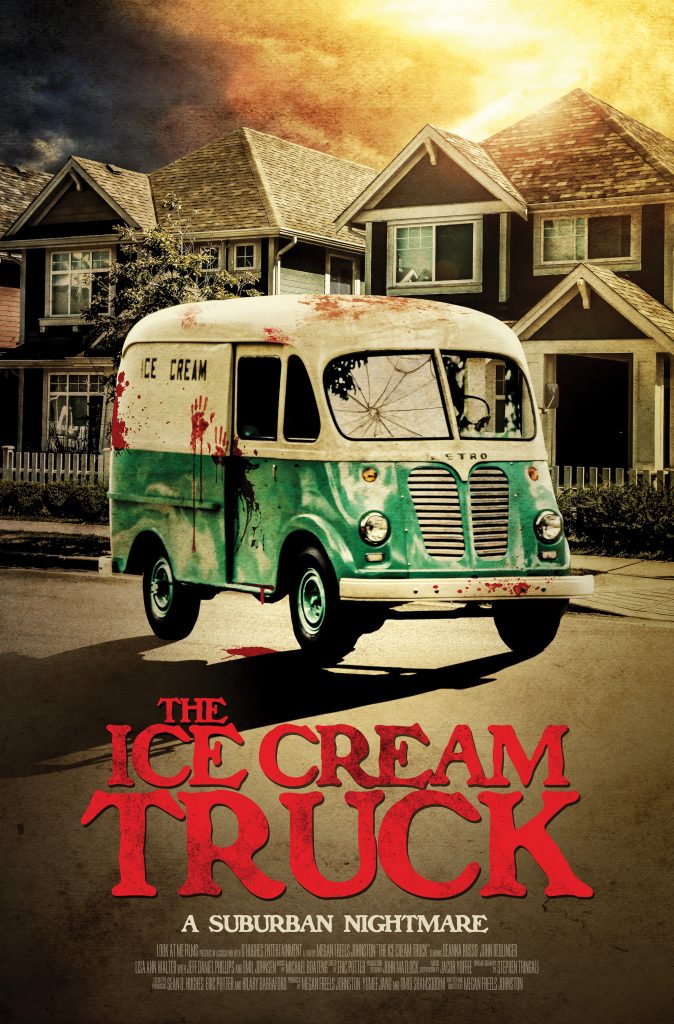 Brooding and atmospheric are seldom adjectives used to describe modern slashers, and so when one comes along which is not only both, but with a big emphasis on developed characters it definitely peaks my interest.
The plot opens and we are introduced to our main character Mary (Deanna Russo) as she moves, alone, into her new home. We quickly learn that she is awaiting the imminent arrival of her husband and kids, but, temptation is everywhere – she is yearning for the experiences of more youthful time.
Her new residence is located in your typical white middle class suburbia, where pretentiousness and nosiness from neighbours is in equal abundance. Straight off the bat, three somewhat 'desperate housewives' are at the door inviting her to a graduation party for one of their sons. This is where that temptation first rears its alluring head; in this instance, in the form of a rather hunky looking twenty-year-old with a taste for more matured meat.
Where does the Ice Cream Truck come into it? Well, it weaves in and out of the plot line, leaving a bloody trail of bodies behind it.
As I stated in my opener this film fully commits to character development, and it pays off. Typically, it isn't what you watch a slasher movie for, but then this is definitely more off beat; in terms of pace and atmosphere the film is somewhat reminiscent of first Phantasm movie. Indeed, now I reflect, the ice cream truck component does seem to roll in similar to 'The Tall Man' and his iconic hearse. This wouldn't be the only classic horror reference, so who knows, perhaps I'm right on that particular influence.
The acting is solid, especially the lead, but by and large all the cast bring their somewhat relatable characters to life. The tight scripting helps them all along, with some dark humour and irony scattered throughout to stop things getting too dramatic. That said, there are some issues with the story telling in general, and whilst my issues are not with continuity, there is a definite schizophrenia about the intentions as both a horror and a drama; as the horror theme whilst welcome never seems to quite tie in – indeed the titular ice cream truck (and murderous driver) are only in it for around 15 minutes. I get the metaphor, and what it is supposed to represent, but in general the whole symbolism seems to fumble around with an idea which never quite comes into fruition.
Speaking of the horror, the gore, whilst sparse is pretty good, well bloody anyhow. The killer in general is a bit throwaway, but the odd spattering of crimson is welcome none the less!
Overall 'The Ice Cream Truck' is definitely worth a look, especially if you are looking for a horror which is perhaps not quite as typical as you might normally view. The film, despite its faults, does generates a good atmosphere, with characters you develop an interest in. The score, also great. Indeed, this, coupled with a few other nice homages gives the film a retro-eske feel, without being blatant.