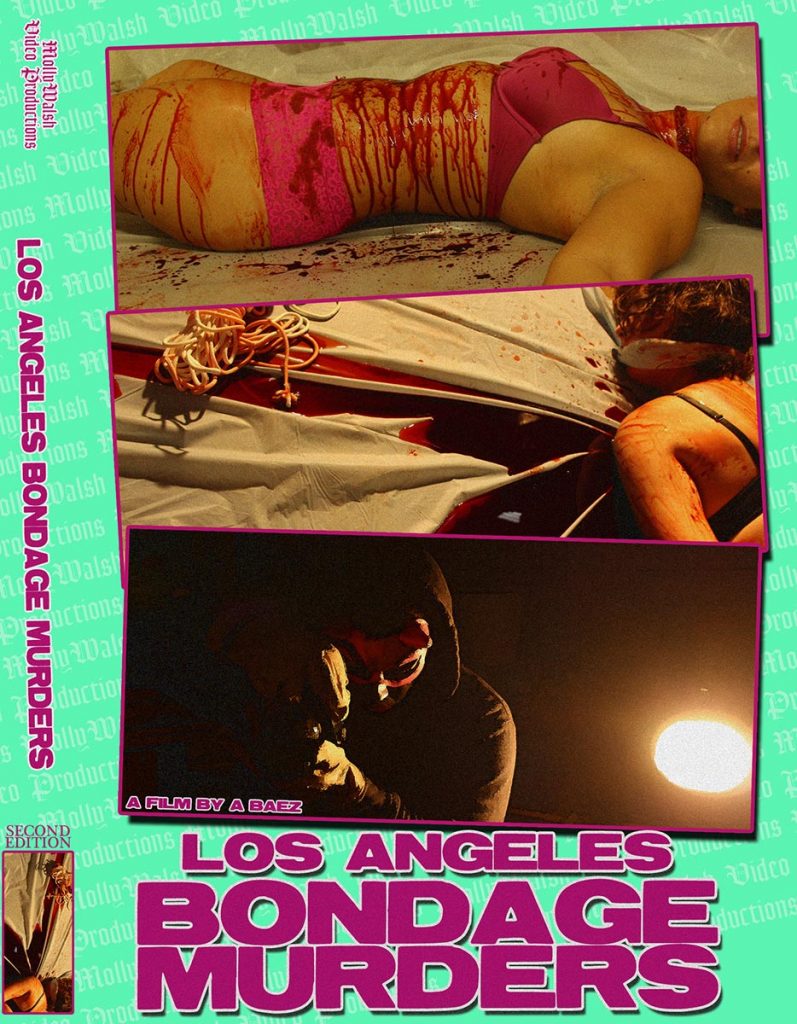 In a short film whose content is as subtle as its title, the plot of the short film entitled 'The LA Bondage Murders' tells plight of two models lured into a photoshoot with promises of cash and production values similar to the '50 shades' franchise. As you might imagine, the 'organisers' aren't quite as up front about their intentions as they seem to be, and the photoshoot turns bad.
The story unfurls in a very linear manner, which is unusual for a short film, as typically you sit for 20 minutes or so trying to play catch-up only for a twist to reveal that is not as it seemed. Not here, the films title reads like an ingredients list for its content. The girls live or have recently moved to LA, there is a bit of bondage involved, and there is murder.
No miss selling there!
But like all good examples of extreme cinema, the devil lies in the details, and what the short lacked in plot, it made up for in aesthetics and atmosphere.
The grinding electronic beats and noise effects provide a soundtrack to a dizzying array of snuff-style photographs and the continued use of a stylistic distortion effect on the camera gave me a feeling of being fed subliminal messages whilst experiencing a bad acid trip. Grimy images of previous victims naked and spattered in quite realistic looking crimson, coupled with discordant sounds make for a uncomfortable atmosphere, which then, in real-time makes watching the two girls in our story awkwardly pose, knowing their fate all that more awkward. The violence at the films conclusion is bloody, and the effects look great.
Extreme cinema is more niche these days than it perhaps ever has been, but the style and content of 'The LA Bondage Murders' makes it instantly recognisable and writer director A.Baez clearly has an affinity for the genre. My only real criticism is that its conclusion isn't quite extreme as I thought it was building up to be. Despite the violent images placed to tease us in earlier scenes the finale is reminiscent of late 90s slasher movies, and I would have loved to have seen the murders being a little more inventive, and indeed the photography shoot that preceded them being 'grimier' than the clinical, well lit, white walled room allowed.
That said, overall, there is still plenty to satiate your needs if extreme cinema is your bag, and ultimately, if viewed by someone less experienced in the genre, it would likely offend plenty.
I believe Mr Baez has another project primed for release, I would be keen to see how his work progresses.