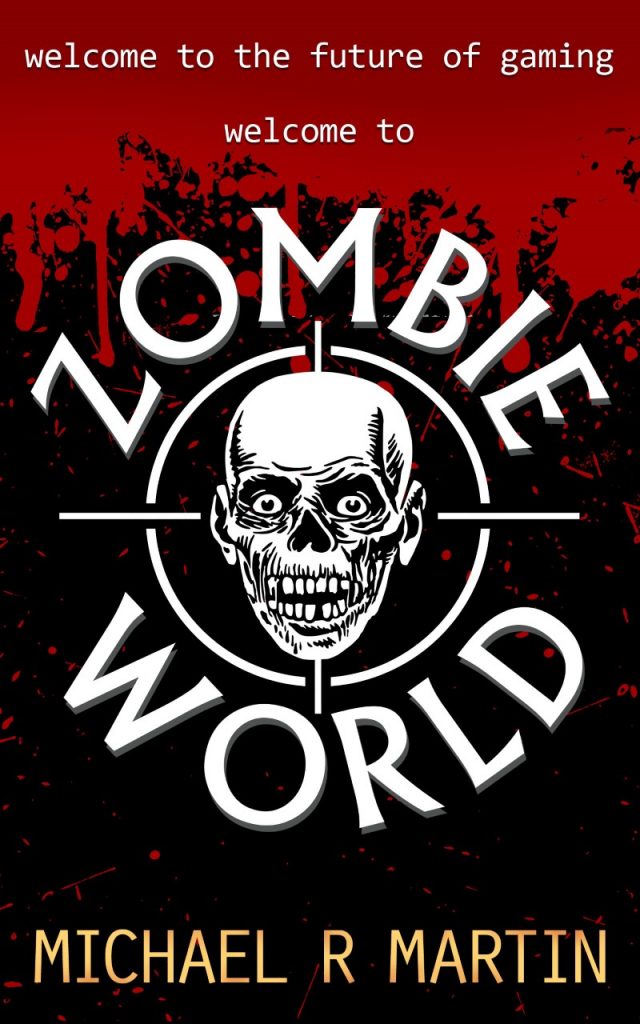 Established author Mike R Martin unleashes the proverbial horde from his creative mind in 'Zombie World', a short story which blurs reality, virtual reality and reality soon to be!
Joining four friends on a highly anticipated "stag weekend from hell" we discover their trip to 'Zombie World', a state of the art zombie apocalypse style VR game which delivers far more virtual reality than they anticipated.
Are they controlling the game or being played themselves?
The poignant question which reflects the cautionary subtext of how VR and potential obsession with hedonism and 'alternate lives' could be detrimental to our social fabric.
Initially the friends, a group of likable and easily relatable lads, are somewhat sceptical of the games value for money, certainly the decrepit entrance building leaves a lot to be desired, but it's not long before the headsets are on and the group begin to have the time of their lives brutally slaying hordes of the undead lined up for their pleasure.
Before long, the violent fantasy becomes too good to be true – odd glitches in the game, blackouts and further layer of orchestration, lead the group to suspect all is not what it seems outside the constraints of the software.
As with all of Martin's work the depth of the concept is unbelievable! His technical explanations of how such a game could work in 'actual' reality pull you into a world, which, in the hands of an author less talented, would require a fair bit of your own imagination to come to life. I don't know how he is able to write such conceivable fiction with such fluidity, but it puts you right in the middle of the scenario in under a couple of pages, and keeps them pages turning from then on.
Such is the detail of descriptions I felt like I was the 'fifth' member of the group!
Compared to Martins more traditional horror tales 'Zombie World' has a more brutal and modern edge to it. Whilst developed characters and an engaging concept get the buy in from the reader, it is the gore and violence in zombie media which is the payoff for many fans. I don't know how many hours Martin has put in on COD zombies or Left for Dead, but his depiction of the 4-friend squad's all guns blazing assaults on the undead certainly mirror my experiences playing out such scenarios!
If the authors vibrant descriptions allow for the sights, smells and sounds of character and scenario to permeate your imagination, his depiction of the visceral undead dismemberment will have blood (and teeth) spraying from the page!
The story does not descend into mush either. The finale was as heart pounding, and dare I say it levelling, as the true nature of the groups fate was revealed.
Overall, it's a steal at £0.99 on Amazon, and I implore you, if you are a fan of Zombies (gamer or otherwise) check it out. You may read it in one sitting, but I guarantee you, it will have you thinking about its context every time you reach for that controller, headset or Oculus Rift.