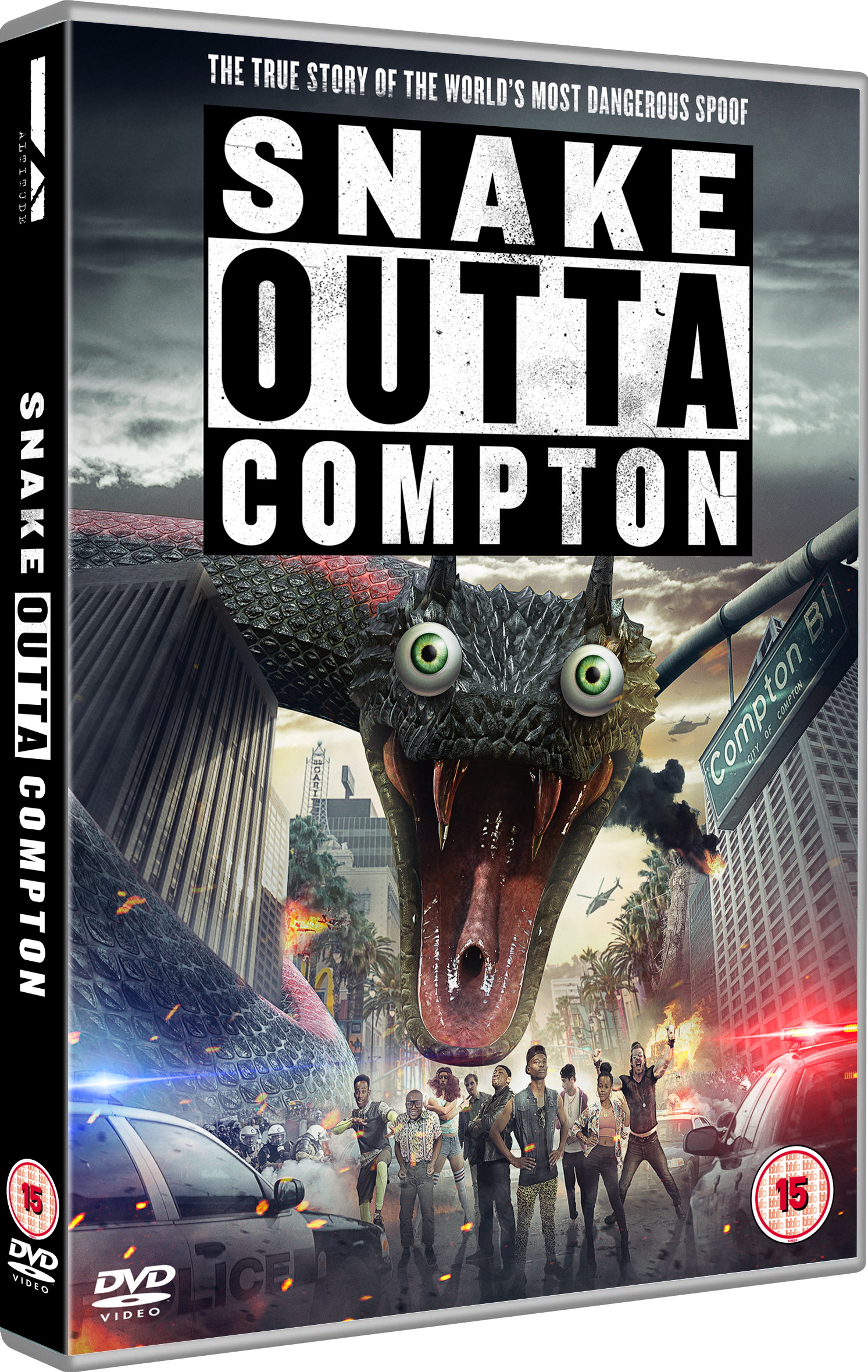 Hip-hop meets creature feature in this brilliantly bonkers horror comedy from the makers of Big Ass Spider! and Beyond The Gates.
Synopsis:
Nerd scientist Vurkel is experimenting in his bedroom in south Los Angeles, testing an enlarging ray on a snake. Meanwhile his housemates are preparing for an audition to score a major record deal. When Vurkel's fast-changing test snake escapes, it's up to him and the rappers – and a pair of mismatched cops – to track it down and stop it before it grows completely out of control.
Snakes On A Plane collides head first with Straight Outta Compton in this wildly funny, gloriously gruesome creature feature parody about a rap group trying to save the city from a giant snake.
Director Hank Braxton adds another monster movie to his repertoire, following up his killer polar bear flick Unnatural, starring Django Unchained's James Remar, this time with a giant mutant serpent slithering round Los Angeles and wreaking hilarious havoc.
As well as being jammed packed with laugh-out-loud gags and wince-inducing gore, Braxton throws in parodies of the films Speed and Training Day, a dream sequence featuring some legendary rappers, as well as some startling sequences of giant snake carnage, as the mutated beast destroys half of downtown LA, and even takes on a helicopter.
Produced by, and featuring a cameo by Big Ass Spider! director Mike Mendez, this is a schlocky, silly, and action-packed B-movie bonanza, that fans of the hit Sharknado films won't want to miss.
SNAKE OUTTA COMPTON is released on DVD, VOD and EST on 28th January 2019 by Altitude Film Entertainment