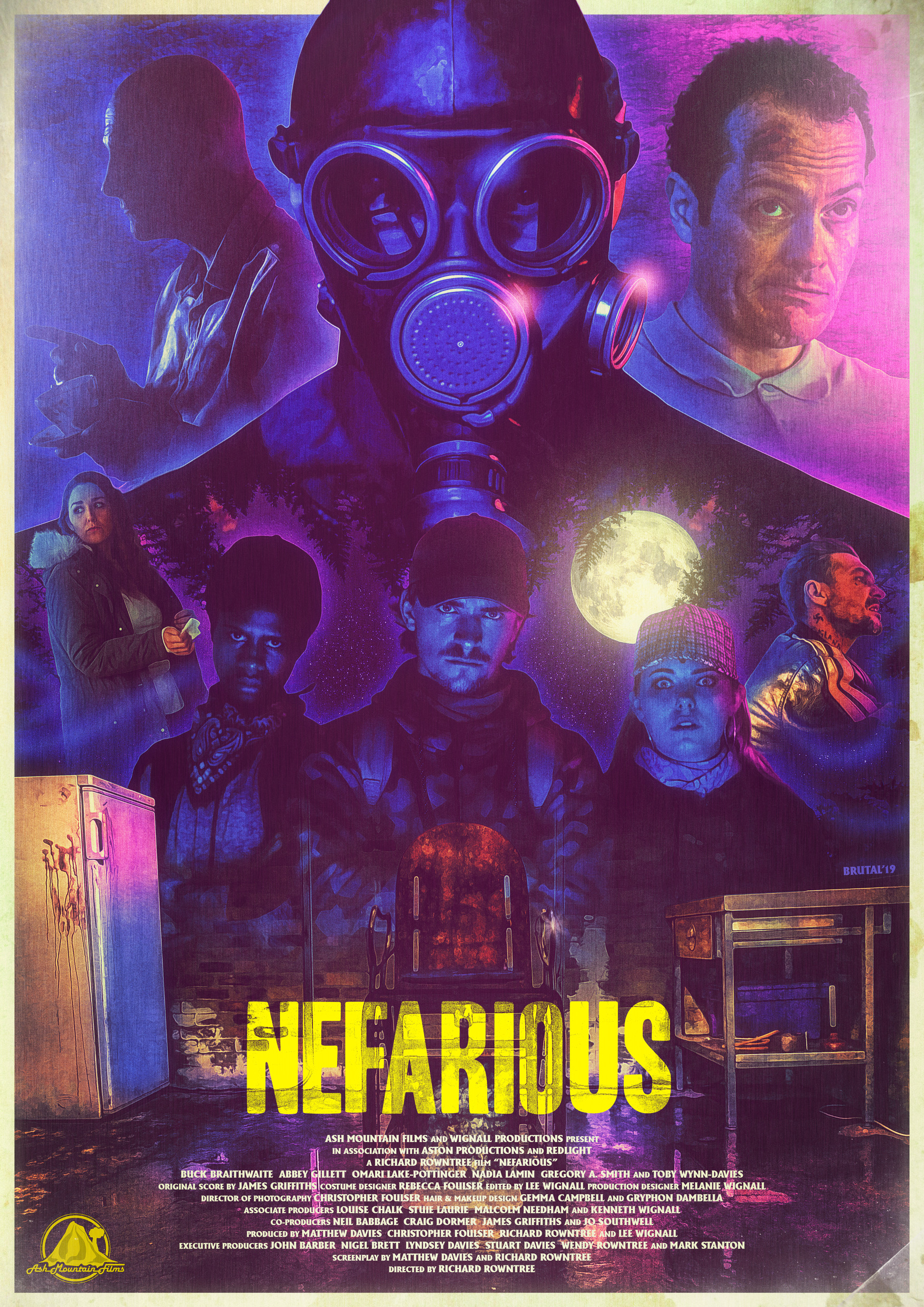 Ash Mountain Films, the makers of 2018's successful indie folk horror "Dogged", are delighted to announce the release of the trailer for their new home invasion horror/thriller, "Nefarious".

Directed by Richard Rowntree and starring Toby Wynn-Davies (Dogged, Escape from Cannibal Farm), Nadia Lamin (Dogged, Hosts) and newcomer Buck Braithwaite, "Nefarious" marks the second full length feature film from the company, and promises a very different ride from their previous film.
Shot over 16 days in late 2018, the film is penned by director Rowntree and co-writer Matthew Davies – and is a twist on the traditional home invasion sub-genre – which was funded entirely by enthusiastic supporters of the project through the crowdfunding platform Kickstarter.
Ash Mountain Films this week announced the World Premiere of the film, which will take place at Buffalo Dreams Fantastic Film Festival in August – followed by a screening at the Austin Revolution Film Festival in early September, where the film has been nominated for awards in eight (8) different categories. For full information on screening times and venues, please visit the festival websites directly below:
Buffalo Dreams Fantastic Film Festival: http://www.buffalodreamsfantasticfilmfestival.com/
Austin Revolution Film Festival: https://www.austinrevolution.com/