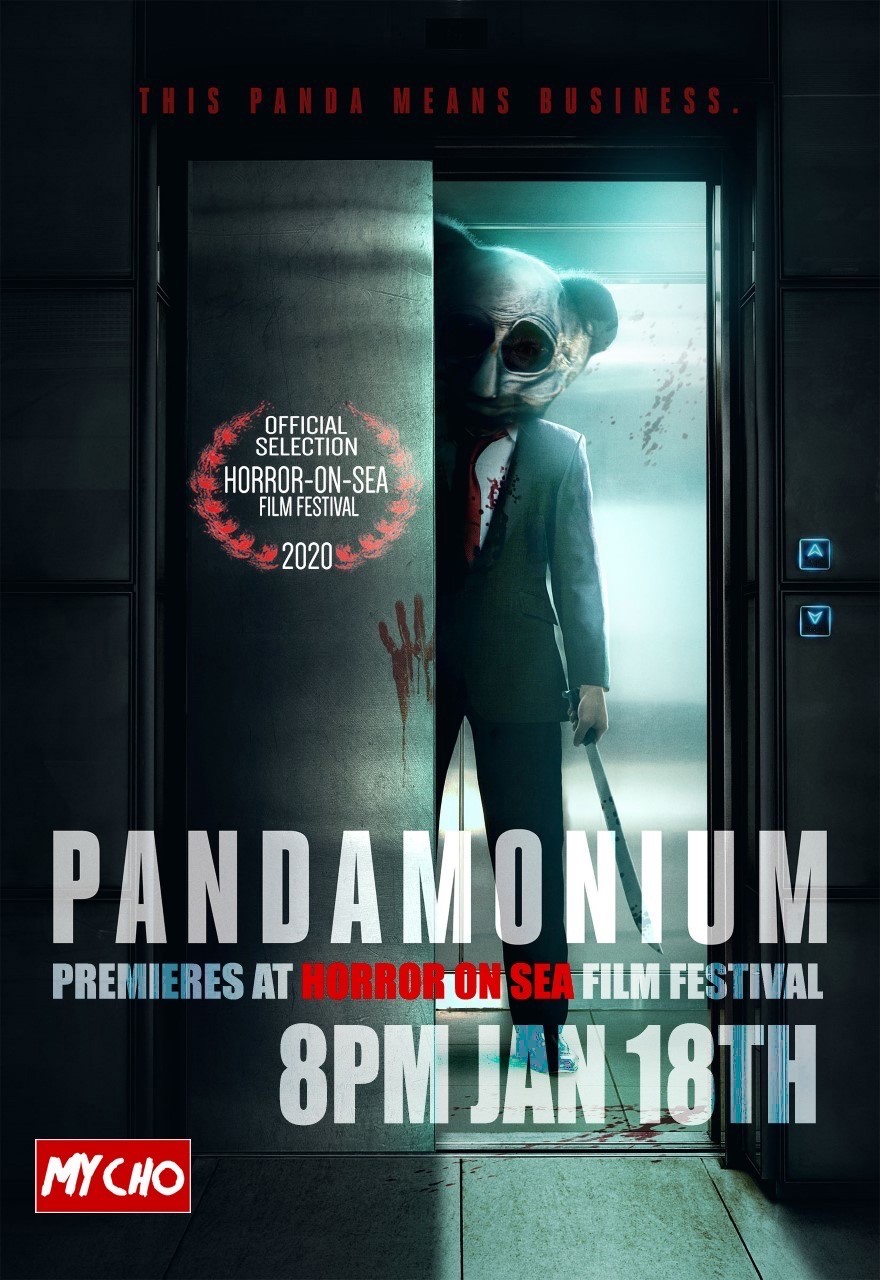 New trailer released for the new Mycho Slasher PandaMonium which will premiere at Horror-on-Sea
PandaMonium is the 9th feature from the British independent film company Mycho Entertainment Group and writer-director MJ Dixon. A prequel to Slasher House II (2016) where we were first introduced to the infamous Panda-headed Killer Jacob Jakushi (David Hon Ma Chu), Jacob now makes a return in the characters first standalone film.
The guys on Level 6 like to work hard, and party harder, that means the best booze, the finest drugs and hottest women money can buy. Unfortunately for them the Strippers they've just hired have come with an unwanted guest.
Jacob, Jakushi, the infamous 'Stripper Ripper' with an oversized Panda mask and a taste for exotic dancers has these girls in his sights and he'll stop at nothing to get what he wants.
It's now Strippers VS PandaHeaded Serial Killer as they fight to survive the office party from hell.
Writer-director MJ Dixon had the following to say about the film.
"PandaMonium takes the idea of Strippers at the office party to whole new level, it really works with what we've done before and has some real fun with it. We leaned into the fun aspect of the idea whilst still maintaining the tension you'd find being trapped in an office block with a serial killer.