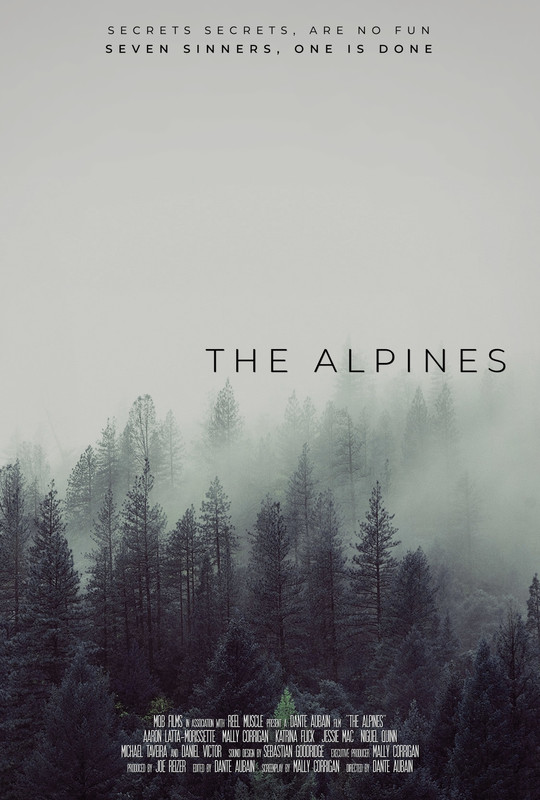 Synopsis
"The Alpines" follows seven friends coming together for a weekend getaway after several years of little contact. They've grown apart. They've moved on with their lives. But the secrets of their past have come back to haunt them. This time with a very real threat ready to expose every last one.
Director Statement
The Alpines was shot on an estimated $10,000 budget over the course of 13 days back in June 2018. Shot almost entirely in one location with seven main actors and only three main crew members, it was an extremely difficult task, but we were up for the challenge. Housing for cast and crew also remained on-site with the choice being made for each actor to reside within the room their character would also be residing in during the film.
After a long, grueling post-production process that again, never involved more than three crew members, the first rough cut of the film was completed just under a year before our initial shooting date. After another few months of private test screenings and recuts, we solidified a working 'final cut' of the film by mid-February 2020. We were over the moon excited and were gearing up for festival submissions by the end of March 2020. Then COVID happened.
At the time, my producer and I didn't know what we wanted to do with our film. Being as this is a feature directorial debut for myself, this is also the first feature to be written and produced by Mally Corrigan, who also stars in the film.
All that being said, The Alpines is a very special project to the two of us. We have poured our blood, sweat, and tears into getting this film complete and ready for the world. Words cannot begin to describe how thrilled we are for everyone to finally experience our film.