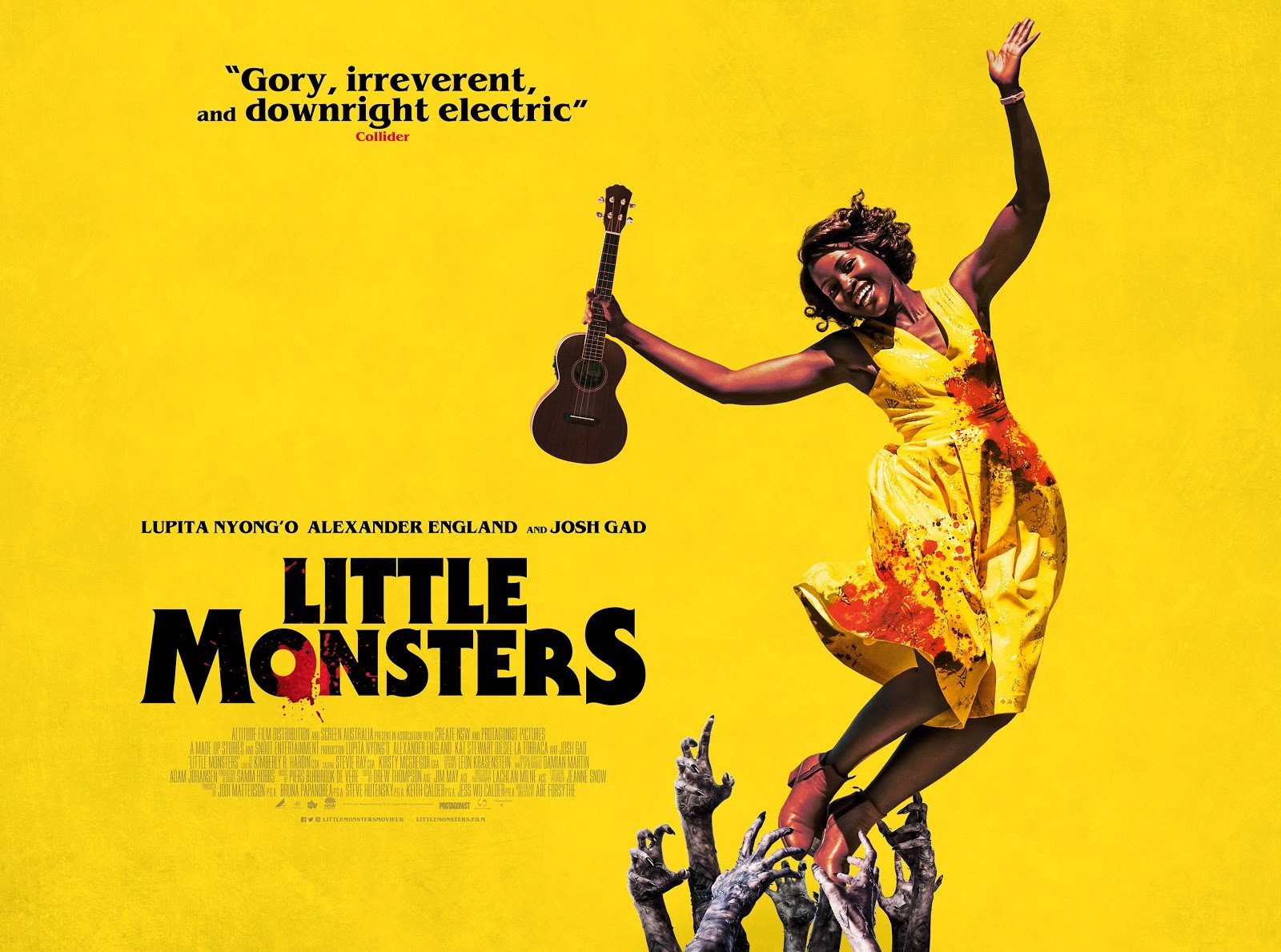 THE TIMES ★★★★ EMPIRE ★★★★ TOTAL FILM ★★★★
RADIO TIMES ★★★★   DIGITAL SPY ★★★★   TIME OUT ★★★★
Little Monsters follows Dave (Alexander England ALIEN: COVENANT), as washed-up musician who volunteers to chaperone his nephew's kindergarten class field trip after taking a serious liking to the fearless schoolteacher, Miss Caroline (Lupita Nyong'o US).
Dave's intentions are complicated by the presence of the world's most famous kids' show personality and competition for Miss Caroline's affections, Teddy McGiggle (Josh Gad FROZEN).
One thing none of them bargained for, however, is a sudden zombie outbreak.  Will Dave rise to the occasion and have a chance at Miss Caroline's heart, or will zombies get there first?
Following sell-out crowds and rave reviews at the BFI London Film Festival, horror hit LITTLE MONSTERS starring US's Lupita Nyong'o, and FROZEN's Josh Gad, is playing at a number of UK and Irish film festivals this Halloween season.
IFI Dublin – 24th October (Opening Night Film)
Celluloid Screams, Sheffield – 27th October (Closing Night Film)
Abertoir Horror Festival, Bangor – 31st October
Liverpool Film Festival – 31st October
Leeds International Film Festival – 9th & 12th November Cornwall Film Festival – 17th November (Closing Gala Screening)