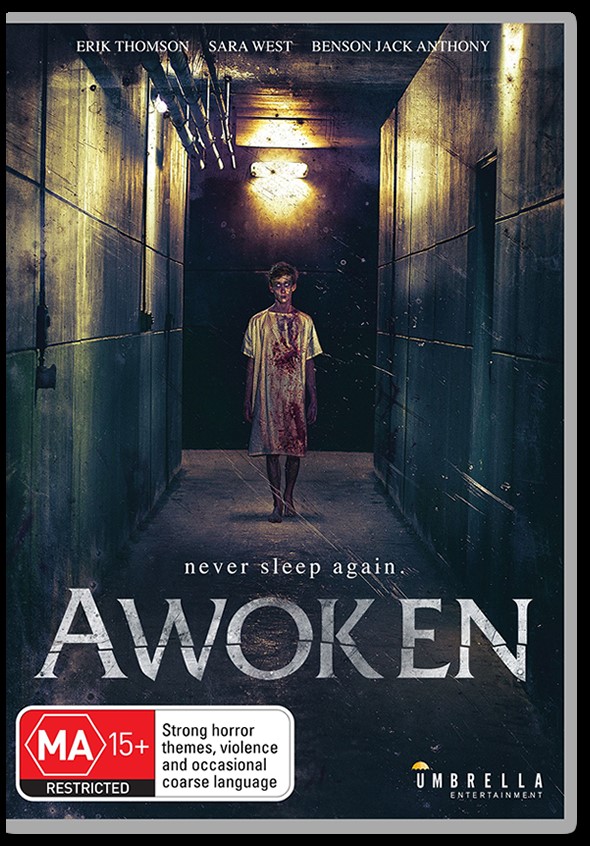 Umbrella Entertainment adds Australian feature AWOKEN to their list of homegrown horror films releasing in 2021. 

Starring Erik Thomson (COMING HOME IN THE DARK, STORM BOY), Sara West (BAD GIRL) and Benson Jack Anthony (EMO THE MUSICAL), AWOKEN is the feature debut for director/producer/writer Daniel J. Phillips. Produced entirely independently by Meridian Pictures in South Australia, AWOKEN premiered at the Adelaide Film Festival 2020 with multiple sold out screenings. 

Karla, a young medical student, is desperate to find a cure for a genetic, terminal sleep disorder affecting her brother Blake. She agrees to participate in experimental treatment being carried out in an abandoned underground hospital, led by trusted father-figure, Robert. She soon discovers long lost tapes that reveal sinister secrets about their mother's death from the same genetic condition passed on to Blake, and after a series of terrifying and tragic events point to the supernatural, Karla – a self-professed atheist – comes to the conclusion that the only cure may be an exorcism. The person she trusts the most, however, has other ideas.

AWOKEN is now available on DVD and on Video-on-Demand.