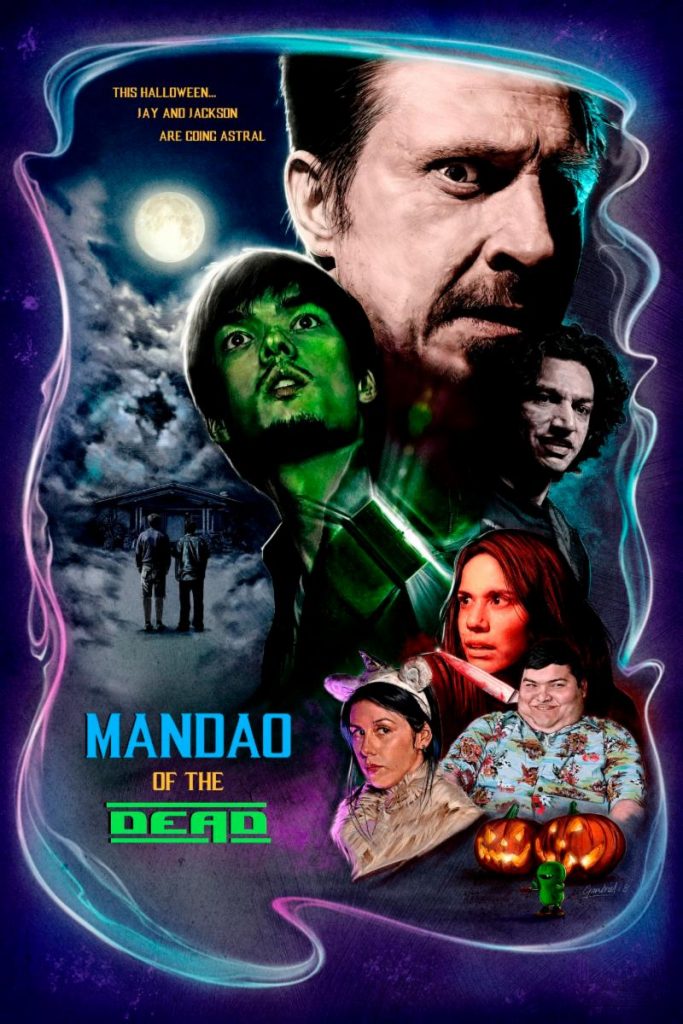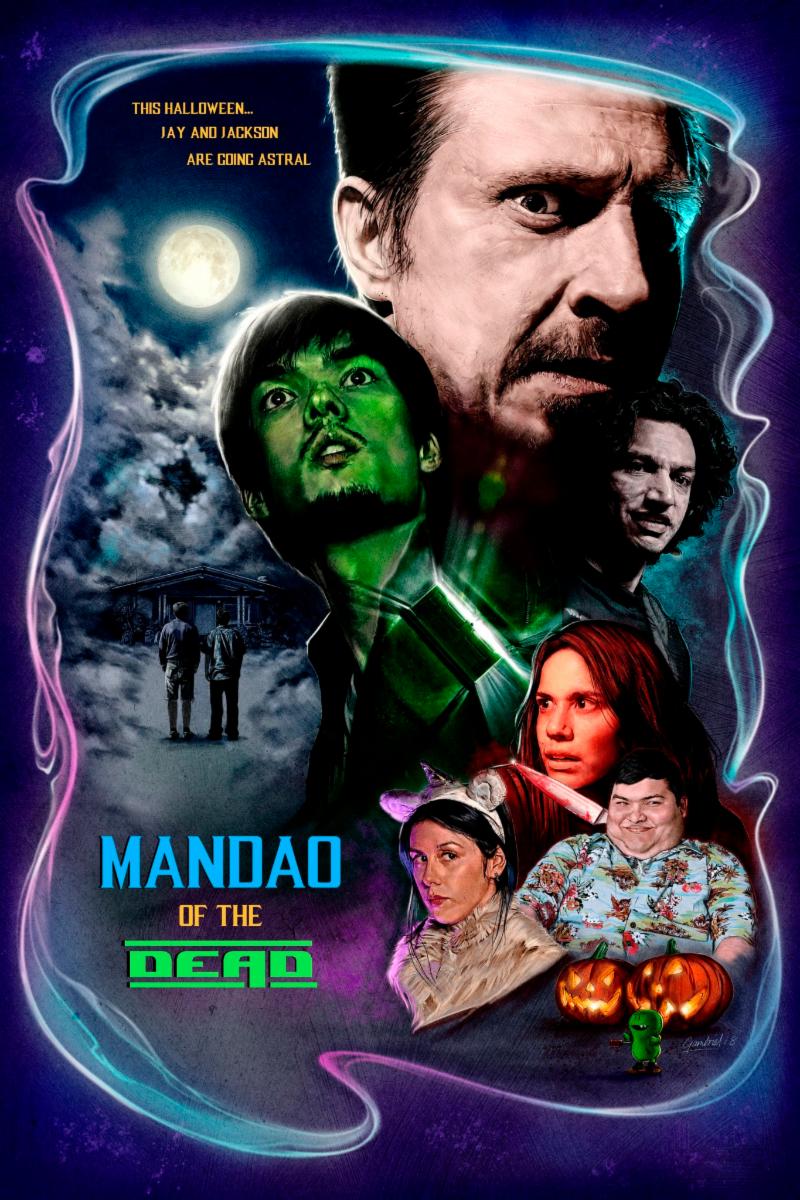 Whilst it might be difficult to pen into a specific category 'Mandao of the Dead' has perfect indie festival movie written all over it.
Whilst the '…of the dead' component in the title might seem like a grab for attention from Romero's legendary series, once you get over the fact that this isn't a zombie movie (at all), you quickly realise the title is a whimsical gesture to a genre movies, and whilst this isn't a horror movie as such, it skirts around the familiar themes of a number of classics.
Kind of like a sixth sense for stoners (albeit without any drugs taken or referenced) the film follows our unlikely hero Mandao, a lay-about who lives a minimalistic life off the royalties from a breakfast cereal created by his late father. Seemingly dispassionate and devoid of ambition he is reluctantly caring for his adult nephew Jackson, who squats in his front room. Even more of a dead-beat than Mandao, his obsession over his wannabe vampire love interest leads the two friends unwittingly on an adventure of spiritual proportions when the two must use Astral Projection to solve a murder.
A comedy before horror and at its core a desire to entertain. It manages to sit comfortable, non-offensive, but enjoyable regardless. Its characters a likable, but harmless, it's comedy, not edgy or laugh out loud, but amusing in a goofy yet endearing sort of way, and again harmless – hell even its antagonist finds herself amidst a love story. Admittedly there is a compromise to this, in that there is nothing that immediately grabs you as a viewer, and much like our laidback selection of characters, you have to sit back and just roll with it.
That said, without being a stand out title there is no denying 'Mandao of the Dead' has charm.
The production value is good, and whilst this comes at the start of Dunn's directing career (he also directed 2016's 'Schlep'), he certainly has a grasp of the technical aspects of movie making. Regardless of the small budget, Dunn squeezes everything out of the film's limited sets and 5-person cast. The writing is equally as strong, and considering there is little to no violence, nothing to detract from the occasional hammy special effect, it needed to be!
The film doesn't ever get dull, despite the fact there is little really going on in the simple, but engaging story.
Overall, whilst this film is unlikely to attract any punters from outside of the genre scene, and arguably it's not likely to be one you watch again and again, it is in-fact a perfect example of a fun film to open your movie evening with.
'Mandao of the Dead' is out now on Amazon Instant: https://www.amazon.com/Mandao-Dead-Scott-Dunn/dp/B07KB9WWKC/